PANTHERA S3
- A wheelchair for active users designed to let you live as actively as
possible
- Attention have been put into all of its details
- Low weight, stable fixed frame, casters with a unique profile make
it very easy to manoeuvre.
- The chassis' seating angle, adjustable backrest and seat upholstery
combined to provide extremely good seating comfort.
- Carefully selected fabric for the backrest and seat upholstery
- Creates ergonomic and comfortable sitting.
- Adjustable balance point offers a feeling of security
- Accessories such as armrests and side guards have a unique design
- Armrest are height and fore-aft position adjustable without tools.
- Side guards with soft upper section that folds down when loaded
e.g. moving into or out of the wheelchair.
- Integrated anti-tip device can be folded in and out by yourself
while you are seated in the wheelchair.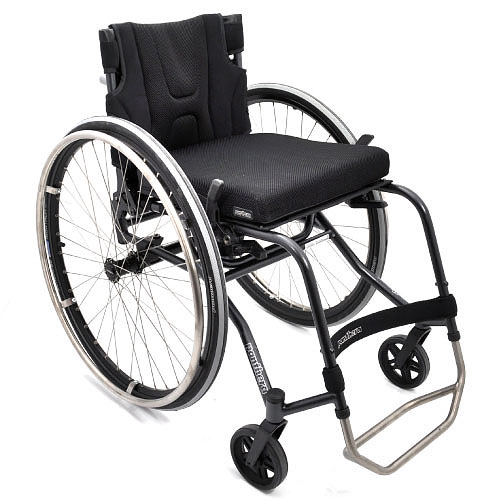 .